Check out photos from the Untempered Trio's March 25th performance at the Brooklyn Commons, featuring...
Bill Cole-Sona,Hojok,Piri,Didgeridoo & Flutes
Ras Moshe Burnett-Tenor Sax and Flute
Stephanie Griffin-Viola
... in the photo gallery now!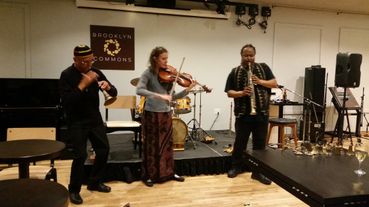 Miss out on the last performance? Don't miss the next one! Take a look at Bill Cole's Calendar for more information about upcoming gigs and join the mailing list!